Margaret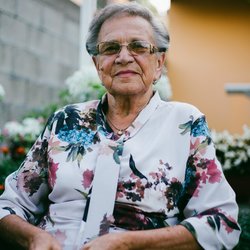 It's not the first time I've been told by my GP and other health professionals that I should stop smoking.
Due to a recent health problem, I arranged an appointment with my surgery to see if there was anything else they could suggest to help me feel better.
Once again it was suggested I should try to stop smoking and was issued with three weeks' supply of nicotine patches. These were working well until they ran out and told me to contact Yorkshire Smokefree Calderdale.
I didn't ring straight away and briefly went back to smoking. Silly I know, but that's what happened.
Once I contacted Yorkshire Smokefree Calderdale, I set my quit date, chose my product and engaged with the weekly telephone appointments. 10 weeks later, I'm happy to report I no longer smoke.
Being able to tell my GP, who I've known for some time, that I had not smoked for (at that time) made me very happy and shocked but delighted my GP.
Occasionally, I still think about having a cheeky cigarette, but it soon passes. My friend, who stopped many years ago, tells me this is normal and even now she gets the odd urge to smoke, but it's nothing like those few weeks when you first quit, they're just memories.
So now, whenever I think of smoking, I just tell myself I'm not going to throw away all this hard work and effort for a quick puff on a cigarette. I've set my mind to maintaining this quit and that's that and I'm sticking with it this time around.
What would I say to people who are in two minds of stopping smoking? Just give it a go - if I can quit, so can you!